Back to Hockey: Chest & Arm Protectors and Pants
It's what you do before the season starts, and GoalieMonkey can get you there.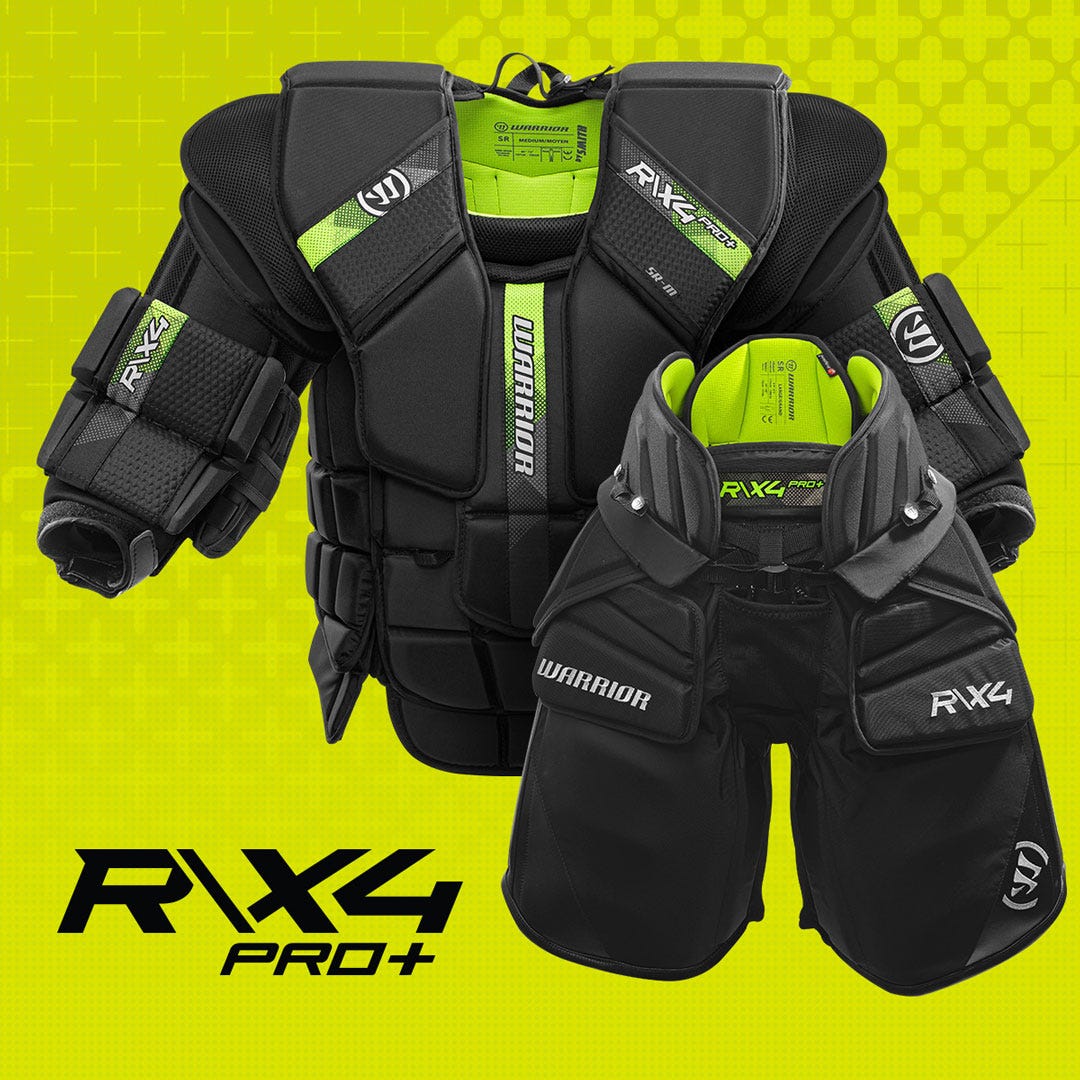 The Warrior Ritual X4 Chest & Arm features Hypercomp shoulder reinforcement, ShockShield biceps with Hypercomp, Hypercomp forearm cap, and Axyflex System featuring Hypercomp and X-Foam. The Axyflex System features a Hypercomp Cap with X-Foam reinforcement that creates a bridge, preventing elbow floaters from contacting arm on heavy impacts.
The Warrior Ritual X4 Pants feature Flex Plates: overlapping Flex Plates provide pro level protection and unprecedented flexibility and mobility.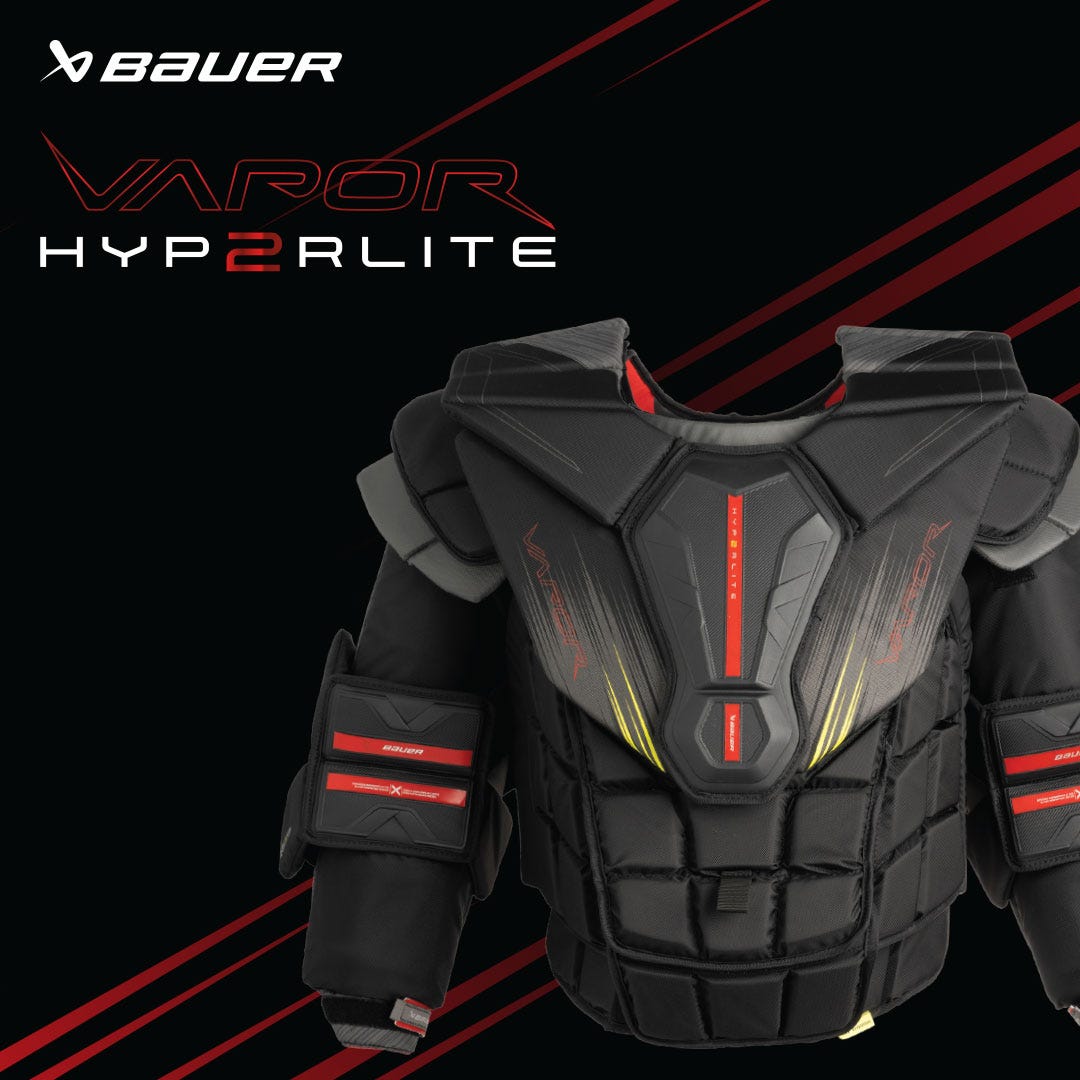 Introducing our lightest chest protector ever. The HYPERLITE 2 Chest Proctector features an all-new external sternum piece with expanding floaters designed to better absorb impacts and make you look as big as possible in net, without sacrificing any of your mobility.
The Bauer Elite Chest Protector is a reliable, tested construction that provides fantastic protection for competitive goalies. Lightweight material and an updated belly wrap fit and gear integration improves this popular piece to make it perfect for your game.
The CCM EFLEX 6 chest protector provides maximum mobility and protection for goalies on the ice. With the new AER-TEC Suspension & Ventilation System and D3O Smart Material, this chest protector not only offers enhanced protection but also helps regulate body temperature for improved performance from puck drop to the final buzzer. Stay cool and focused, no matter how hard you work for each save.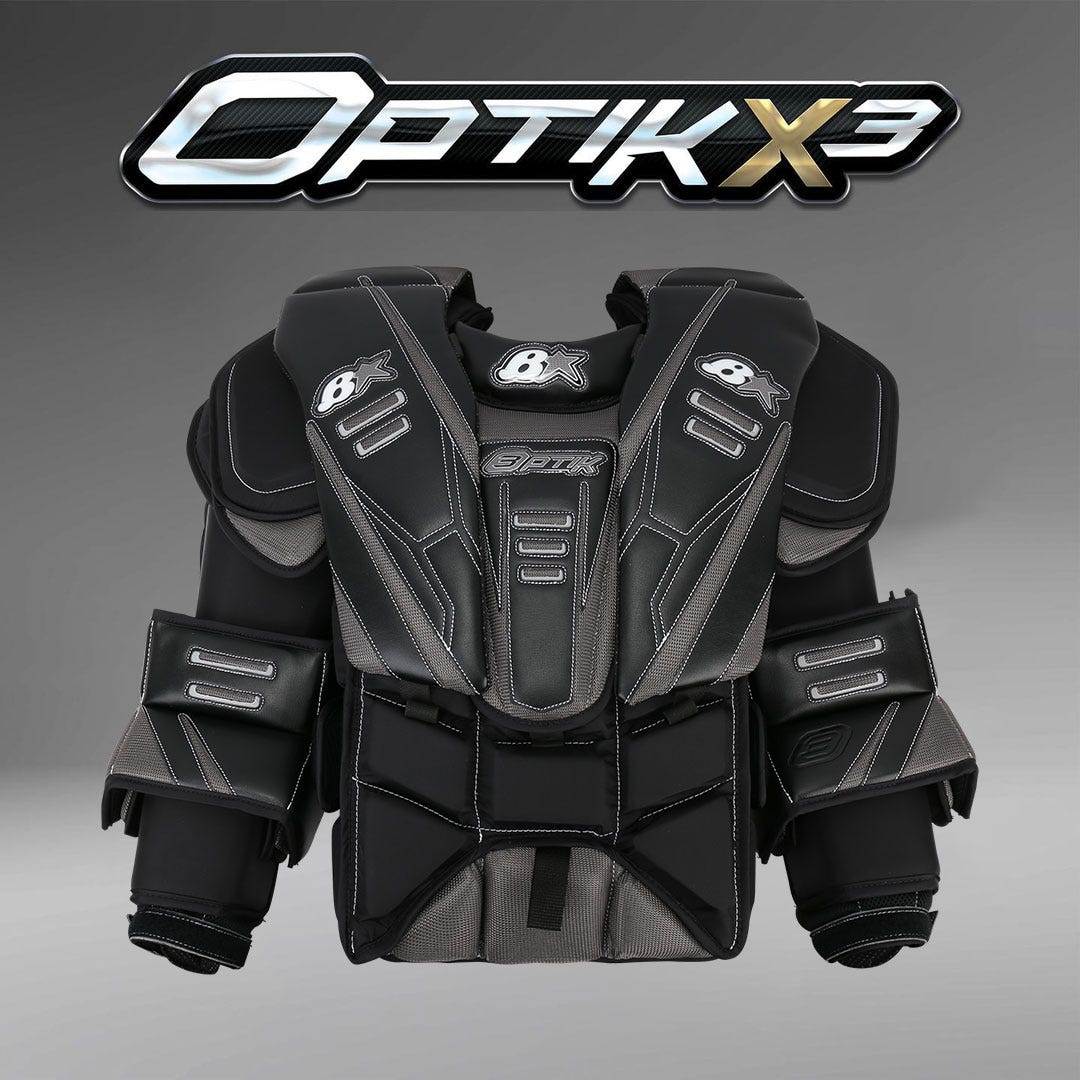 New for 2023, Brian's Custom sports unveils the newest version of their beloved Optik line, the Brian's Optik 3 Pro Senior Goalie Chest & Arm Protector. The Optik 3 offers a squared-off design to offer maximum coverage in net. A tapered body profile allows for increased responsiveness throughout the torso.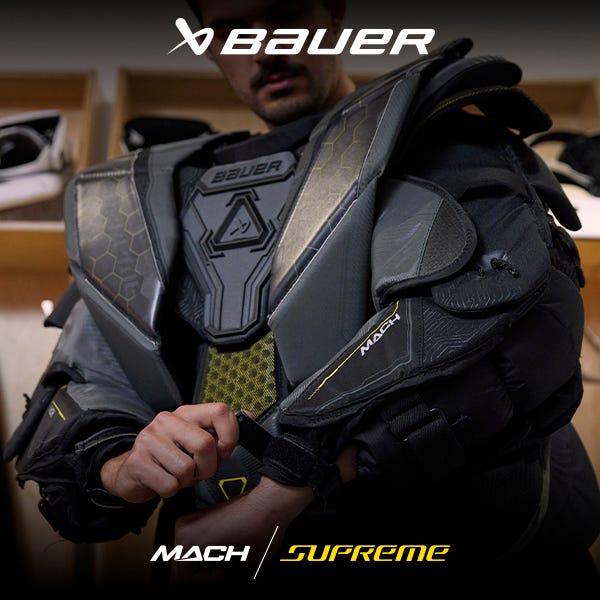 SHOCKLITE PRO adjustable shoulder floaters for maximum coverage. Velcro adjust arms for precise arm coverage and full fingers up wrist protection. FUSED COMP bicep and forearm for Pro level protection. Rebound Control Foam in Sternum for puck impact absorption and protection.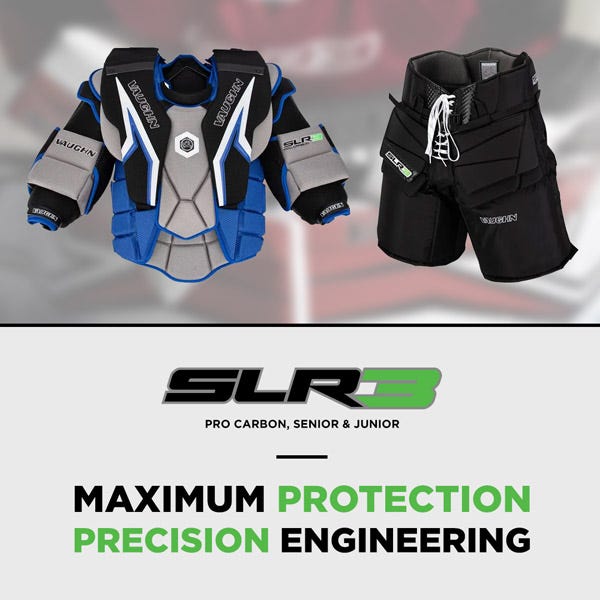 Large, flat-style shoulder floaters with high-density cushion padding. The sternum pad is made with pure composite material to provide central protection on the unit. Loose fit style pants designed to integrate with the new SLR3 Chest and arm protector. Wide 11 inch thigh guard profile for increased net coverage.