Only 2 weeks away from the release of the Brian's Optik 2, we wanted to bring you an in depth look on some of the specs available to custom order now and what will be available stock come November 1st!
Going piece by piece and spec by spec, we will bring you through all of the custom options and show give a little insight as to what each spec would be good for and what will be available in stores.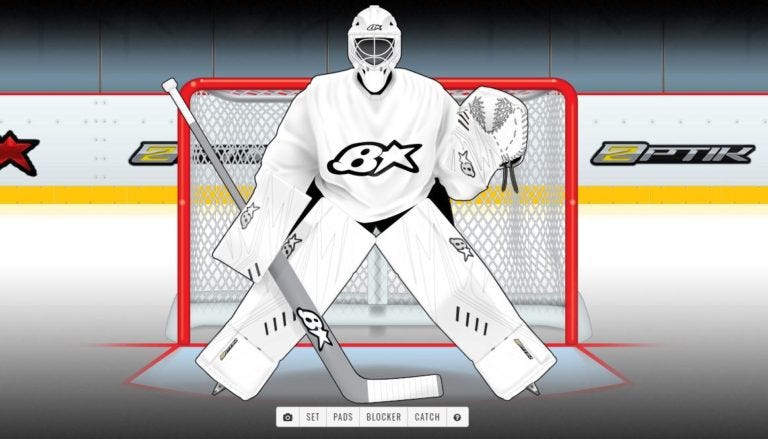 Brian's Optik 2 Leg Pads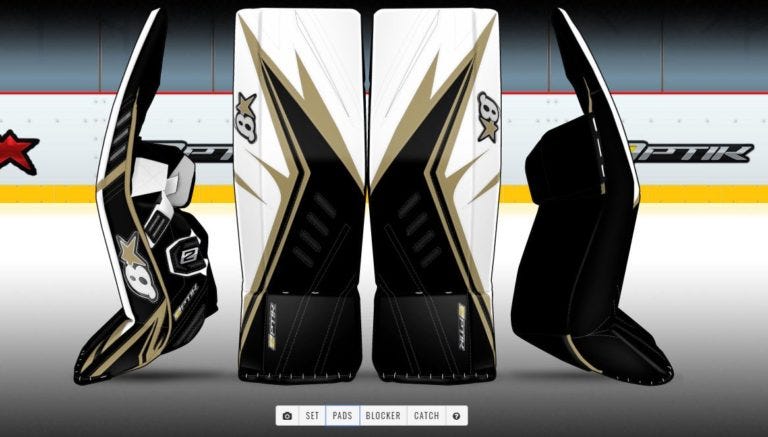 Chassis
<< MAX >> (Stock)
(( FLX ))
|| FLY ||
Brand new for the Optik pad in 2019 is the MAX core option. The MAX core aimed to be the perfect middle ground between the FLX and FLY options due to customer feedback that indicated customers wanted a slightly stiffer build that will keep it's shape longer but will still give the flexibility desired by most goalies.
FLX will feel like a double internal break with an S shape throughout the profile of the pad.
FLY will be a very stiff set up for a goalie who plays a more strict butterfly style and wants a very tall fitting pad with a flat profile.
Toe Taper
84 Degree (Stock) (MAX)
90 Degree (FLY)
80 Degree (FLX)
As stated before, the MAX pad is the middle ground between the FLY and FLX options and naturally, will feature a toe taper in the middle of the two options. For someone going the custom route, the 90 degree option will help the pad fit higher on the goaltender and the 80 degree will allow the pad to sit more down on the goaltenders skate.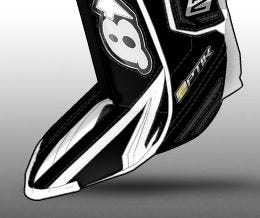 Boot Flex
The boot flex is pretty self-explanatory. The softer boot will allow the goaltender to get deeper in their stance and aid in maneuvers in and out of post plays. Some goaltenders prefer the stiff option at the boot and those who do, usually play a butterfly heavy game and like the pad to stay uniform through movements.
Toe Bridge
Smart Toe (Stock)
Skate Lace
Sliding Toe Bridge
As a recommendation, I would keep the Smart Toe as the option no matter if you go stock or custom. It's a fantastic signature piece on Brian's equipment that is very simple to put on when getting ready.
Boot Strap
Smart Boot (Stock)
Leather Strap
Remove
Just like the Smart Toe, I recommend getting the Smart Boot strap if you are going with a Brian's pad. Incredibly simple to get ready with and provides exactly what a goaltender needs. If you want to go a more traditional route and go with the leather boot strap or even just remove it, that's all personal to each goalie.
Knee Stack
The regular knee stack will have some slight give when dropping down in the butterfly while the stiff option will help keep the knee stack in place no matter what movement you do.
Upper Calf Strap
Brian's will come fully stock with all Velcro and Smart straps as their signature pad. Adding an upper calf strap would help the pad sit higher up on the goaltender's leg but again, this is completely up to the goaltender. Brian's does a great job of providing a stock fit that feels great.
Brian's Optik 2 Blocker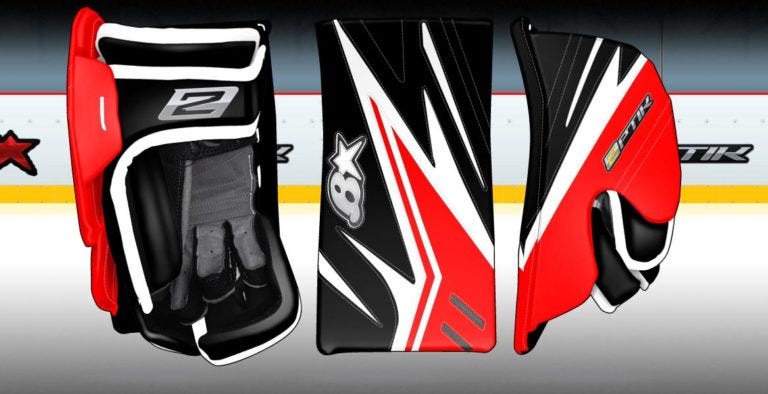 Blocker Palm Size
Standard (Stock)
Intermediate
XL
If you feel as if you need a larger palm or a smaller palm, that is all available on the custom market.
Blocker Strapping
The BOA strap is an awesome addition to the Optik line pad that was seen previously on the first Optik glove and blocker. This strap allows you to easily dial in the exact tension you prefer on your wrist.
Brian's Optik 2 Glove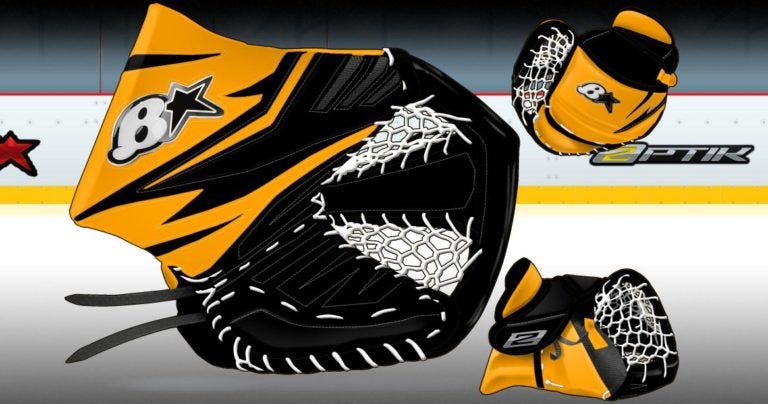 Catch T
The single T Brian's glove already has a large pocket, but a Double t can be added as a custom option.
Pocket Lace
Nylon (Standard to Match Lacing) (Stock)
Black/ Blue/ White/ Red Skate Lace
The standard Nylon lacing holds up well over time, but some goalies prefer a skate lace pocket.
Glove Palm Size
Standard (Stock)
Intermediate
XL
Just like the blocker, some people may need a larger palm size or smaller.
Glove Stiffness/Protection
Game Ready (Stock)
Pro Palm – 1/8"
Beef Palm – ¼"
Personally, unless you are getting a glove specifically for practice or you are in the NHL, I do not think you would need a Pro or Beef palm. The game ready palm provides plenty of protection while being very easy to close out of the box.
Glove Strapping
Also, the same as the blocker. BOA will help you find your fit!
This article was originally published on October 18, 2019, and has been updated with new information.