Seattle is confirmed as the next expansion team to enter the NHL in the 2021-22 season and will follow the same format for the draft as the Vegas Golden Knights. Today we will take a "way too early" look at which goaltenders will be available if not resigned and protected by the 2021-22 NHL Expansion Draft. Some of the goalies on this list may be highly unlikely to move or be unprotected, but with the way their contracts are set up, there is a chance that one of these goalies may have the opportunity to play for Seattle if unsigned.
How the expansion draft works is, Seattle must pick 1 player from each existing NHL team, excluding the Vegas Golden Knights. Through the draft, they must pick 14 forwards, 9 defenseman, and 3 goaltenders in any order. Each NHL team has two separate options for protecting their players, one being that they protect 7 forwards, 3 defensemen, and a goaltender. The second option is that they can protect 8 total skaters that can be a mix of forwards and defenseman along with a single goaltender.
1. Carter Hart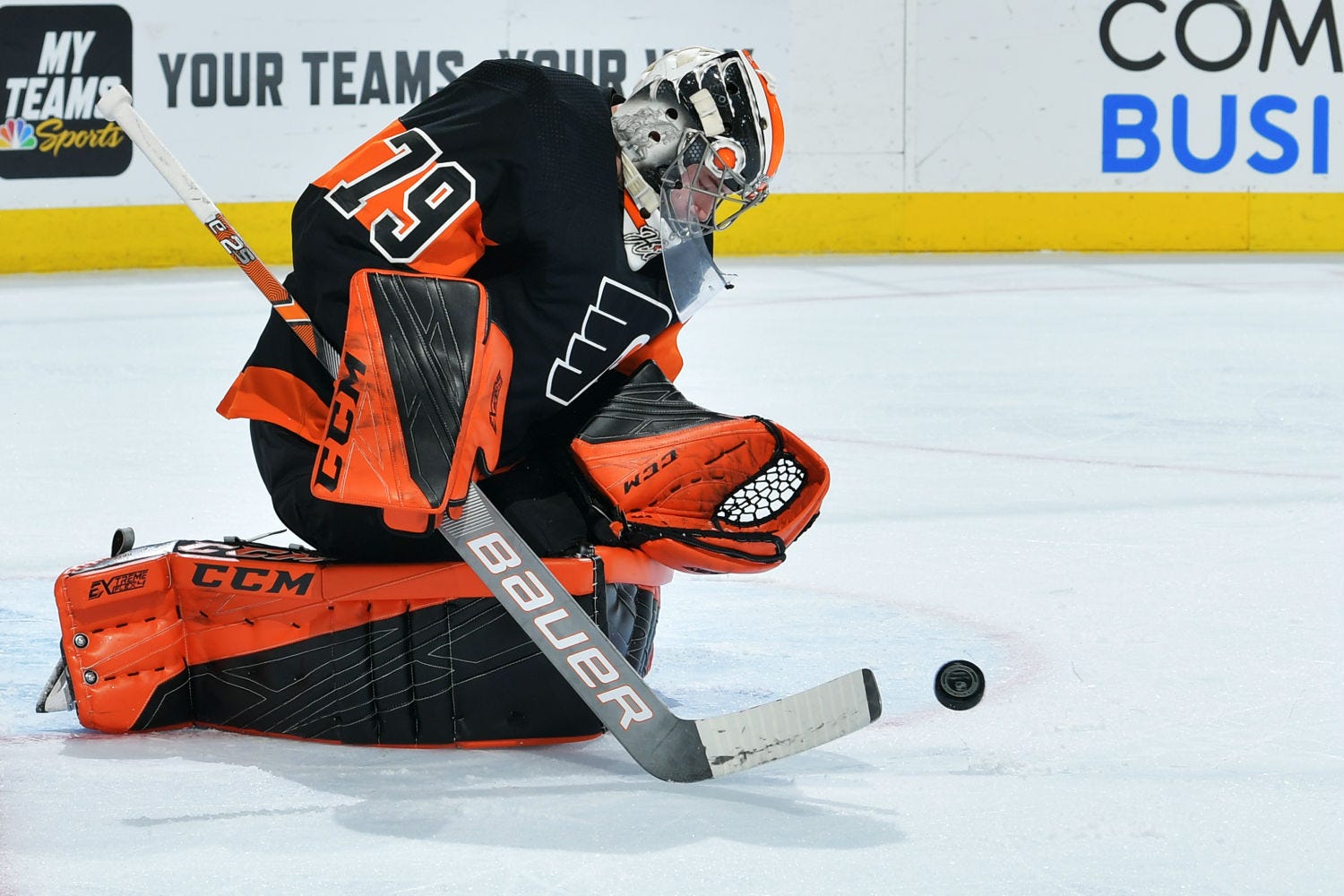 In no particular order, Carter Hart is our first goalie on the list for the expansion draft. Although, Carter Hart may be the one of the most unlikely goaltender's to be unprotected during the expansion, who knows what the future holds for the 21 year old. Projected to be one of the top goalies in the near future of the NHL, Hart got his first shot in the NHL this past season and played 31 games, ending his season with a .917 save percentage. The only way Hart could be unprotected is if another Flyers goaltender gives Philly a reason to protect them instead of Hart, which looks unlikely as of now. Nonetheless, it would be amazing to see Hart potentially back in the Everett Silvertips color scheme. Customize what you think his CCM's would look like here.
2. Jordan Binnington/ Jake Allen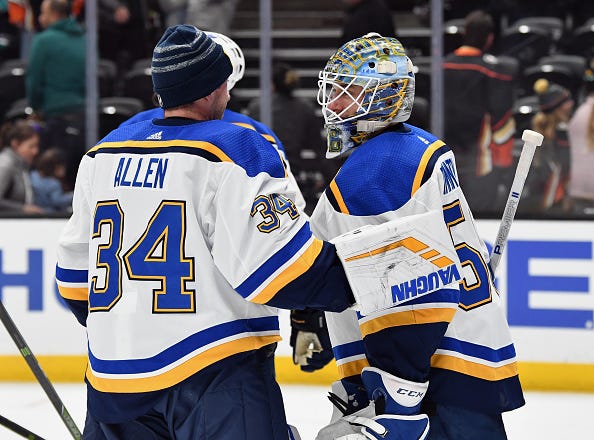 Second up on our list is actual two separate goaltender from the St.Louis Blues, Jordan Binnington and Jake Allen who both become UFA for the 2021-22 season and at least one of them will be unprotected. I imagine this was planned on by the Blues to let Binnington and Allen battle it out until the expansion draft to see who will be protected. With the way it appears, Jake Allen has the opportunity to get his starting spot back while allowing Jordan Binnington to prove himself through a full regular season after a historical cup run. Either way, the Blues have an amazing tandem if both goalies play to their potential the next couple of seasons until the expansion comes around.
3. Matt Murray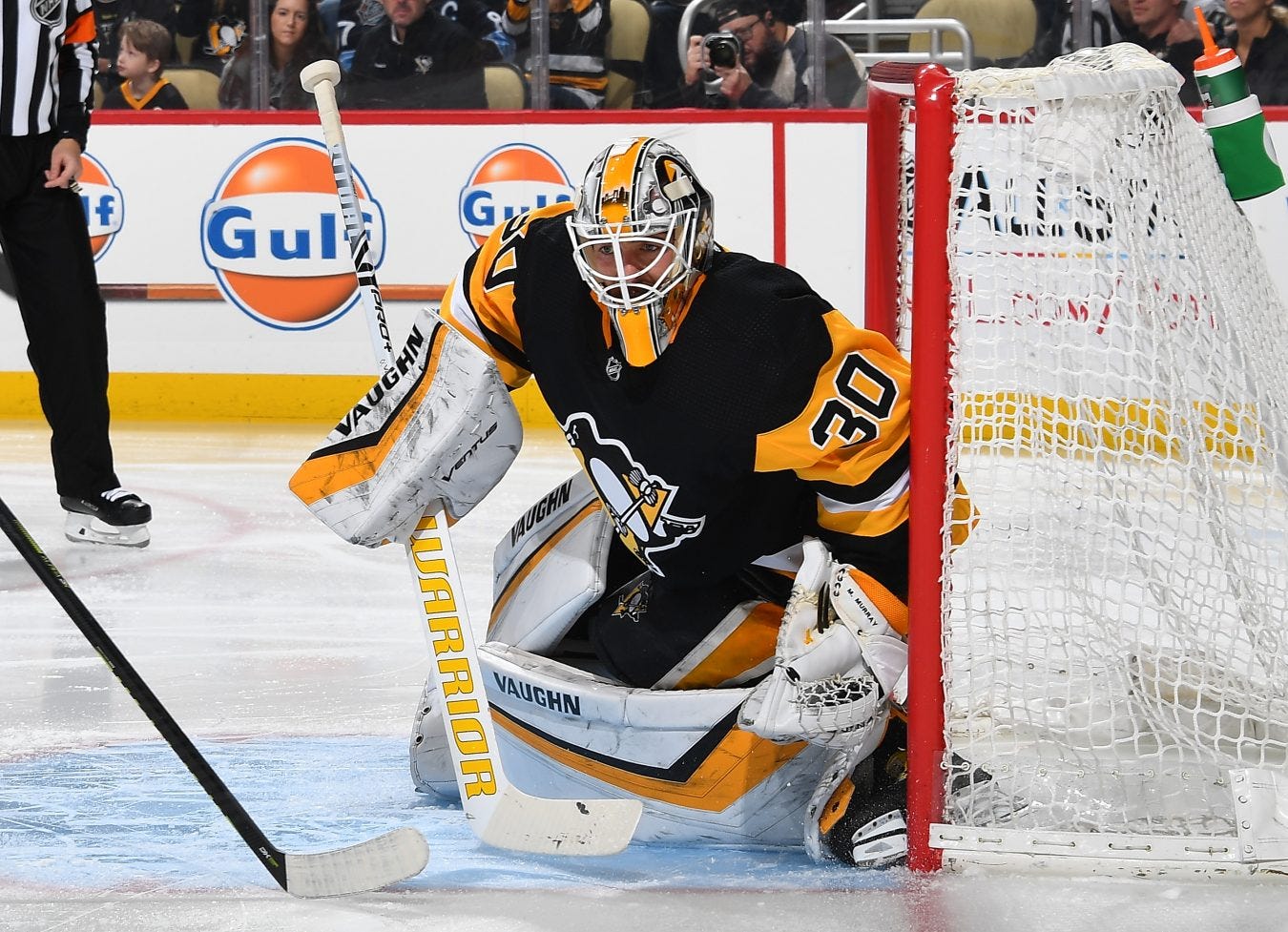 Next up on our list is another unlikely but still possible goaltender to be unprotected, Matt Murray. Similar to Carter Hart, the only way that Matt Murray will be unprotected is if someone proves themselves to be superior to Murray in the coming years. Matt Murray solidified himself as a starter after winning back to back cups in perfect time for Fleury to get drafted by the Vegas Golden Knights during the 2017 expansion draft. Matt Murray will be an RFA but, depending on where the Pittsburgh Penguins are going with their franchise in the next couple of years, Matt Murray could be a potential pick for Seattle. The more likely goaltender on the Penguins to be chosen is Casey DeSmith he recently proved his worth this past season but can DeSmith prove himself to be more valuable or will the younger goaltender Matt Murray stay a Penguin. I would definitely be interested to see what Murray and Vaughn would come up with as his set.
4. Frederik Andersen
Approaching the end of our list is Toronto Maple Leafs Goaltender, Frederik Andersen. Toronto has plenty of goalies who could earn a starting position in the near future and prove themselves over Frederik Andersen, including 21 year old Joseph Woll and 25 year old Kasimir Kaskisuo who will both be RFA's during the expansion. If any goaltender can prove themselves in the upcoming years, Andersen might be on the list of players available during the expansion depending on the state of Toronto in the near future. Like other goalie's on this list, Andersen is a situational decision to be protected by the Leafs and somewhat unlikely to be left unprotected. With Bauer's new digital print designs, id be shocked if a Bauer goalie didn't come up with a crazy set using Seattle's skyline.
5. Tuukka Rask
Our final goalie to finish off this list is Tuukka Rask from the Boston Bruins. Tuukka has been with the Bruins for a little over 10 years now and has been playing consistently as a starter since the 2009-10 season where he started 45 games. After being so consistent for so long, will the Bruins consider leaving him unprotected to move forward with their team or stick with Tuukka until further notice in a long term Henrik Lundqvist type situation. The Boston Bruins have several goalies in their depth chart who can prove themselves in the next couple of years to become the starter if Rask is left unsigned and unprotected.
The six goalies we named are all due to their contracts being up for the 2021-22 season and if resigned, they will be unlikely to be unprotected. A few other predictions from sites such as The Score and The Hockey News say that Jonathan Quick, Casey DeSmith, Collin Delia, and or Adin Hill will be selected by the Seattle Expansion team. We are very excited to see who ends up on this team and can't wait until they enter the league. If you can't wait to see what some of these goalie's set ups will look like, hold yourself over by heading to our website to customize some gear!
This article was originally published on June 26, 2020, and has been updated with new information.