As we turn into the first of November, we take a look at some NHL goalies from around the league and breakdown some significant performances and address some goalies who may be struggling early on. We will also take a look at some storylines that developed over the month and help bring you up to speed in the NHL season!
League Leaders:
Goals Against Average:
Tuukka Rask – 1.41
Thatcher Demko – 1.73
Pekka Rinne – 1.74
Save Percentage:
Tuukka Rask – .951
Thatcher Demko – .941
Pekka Rinne – .937
Wins:
Marc-Andre Fleury – 8
Pekka Rinne and Matt Murray – 7
Tuukka Rask – 6 (7-way tie)
Shutout:
Pekka Rinne – 2
Tuukka Rask – 2
Carter Hutton – 2
Petr Mrazek – 2
Top 3 Goalies of the Month: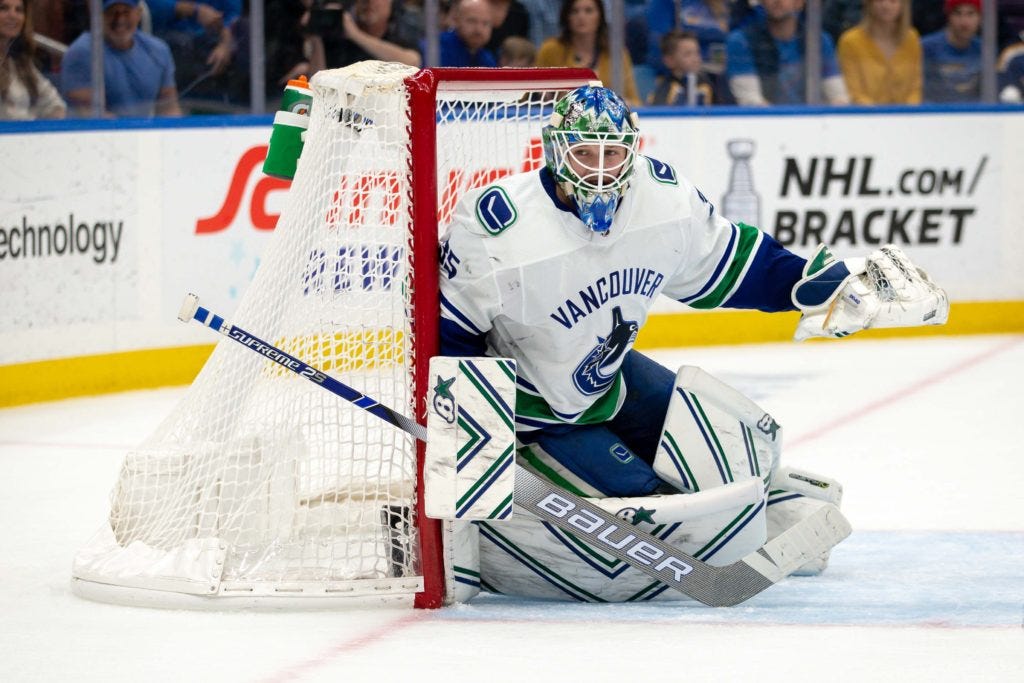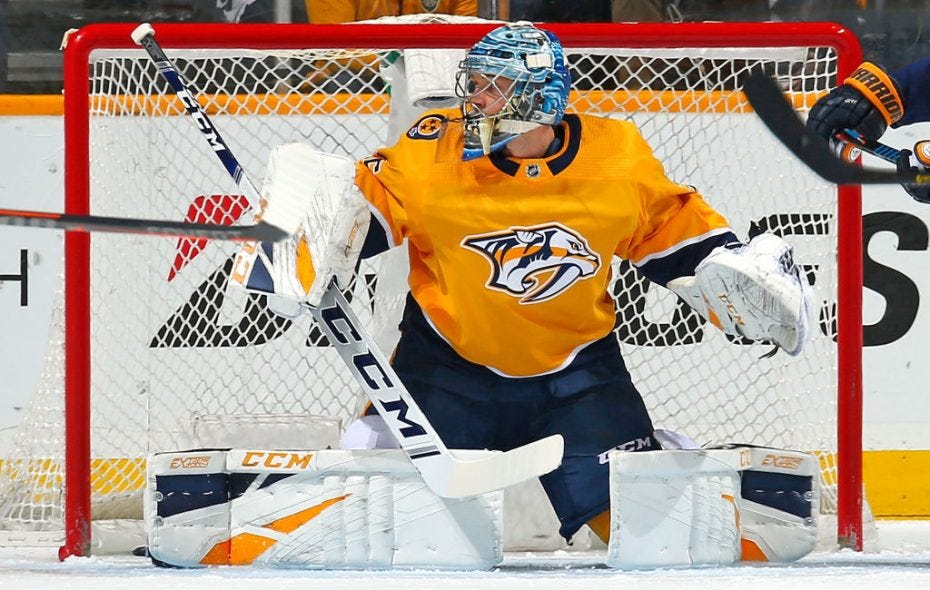 Discussion:
The clear leaders for this month are Tuukka Rask, Thatcher Demko, and Pekka Rinne who are shown well through each category. Starting off with Tuukka Rask, he should be on the top of the list. The Boston Bruins currently hold a record of 9-2-2, putting them at second place in the entire league and easily giving their goalies a chance to be successful.
Second is Thatcher Demko who is a pleasant surprise at the top of the list. Vancouver is certainly on the rise up lately with several young prospects panning out and putting up some strong points, including the 23 year old Demko who is 3 and 1 with only 7 goals against and a very high save percentage at .941.
Finally, Pekka Rinne who has been in regular Pekka Rinne form this season. Through 8 games played, Pekka Rinne has only 1 loss which came in OT and has put up an outstanding .937 save percentage and a light 1.74 goals against average. Nashville without Rinne in net is 1-3-0 so it's good to see Big Pekka making a difference to help project his team to the top of the standings.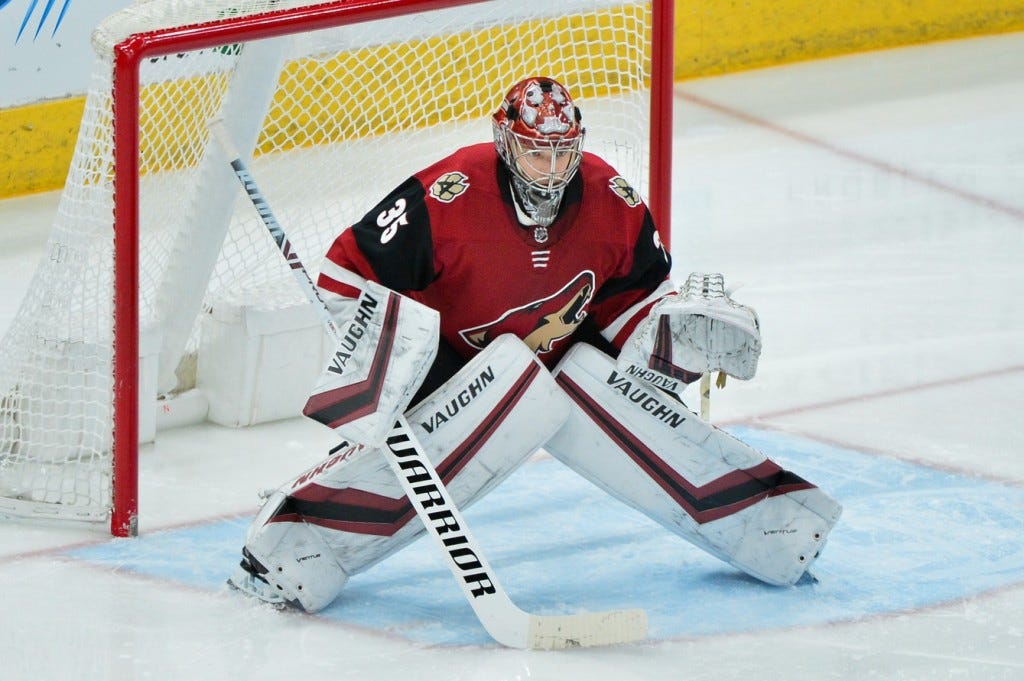 Honorable mentions for fantastic performances throughout October are Marc-Andre Fleury who has the most wins in the league so far and has had many entries in the top 10 saves of the week on NHL highlights. Darcy Kuemper has been amazing for the Arizona Coyotes and is currently placed 4th in goals against average and 5th in save percentage which is a huge help for the Arizona Coyotes to put themselves in contention to get back into the playoffs.
Milestones / Notable Events
Henrik Lundqvist gaining his 450th career win after turning aside 43 of 47 shots in a 6-4 win over the Winnipeg Jets on October 3rd.
Marc-Andre Fleury shot himself to 7th all-time (just under Lundqvist currently at 451). Fleury is quickly gaining wins on a very successful Golden Knights team. Both Fleury and Lundqvist should be able to pass up Curtis Joseph who is at 454. Fleury currently sits at 447 and with a quick 8 wins this season, we can only hope he will take a big step toward Roberto Luongo who sits at 3rd overall in all-time wins at 489.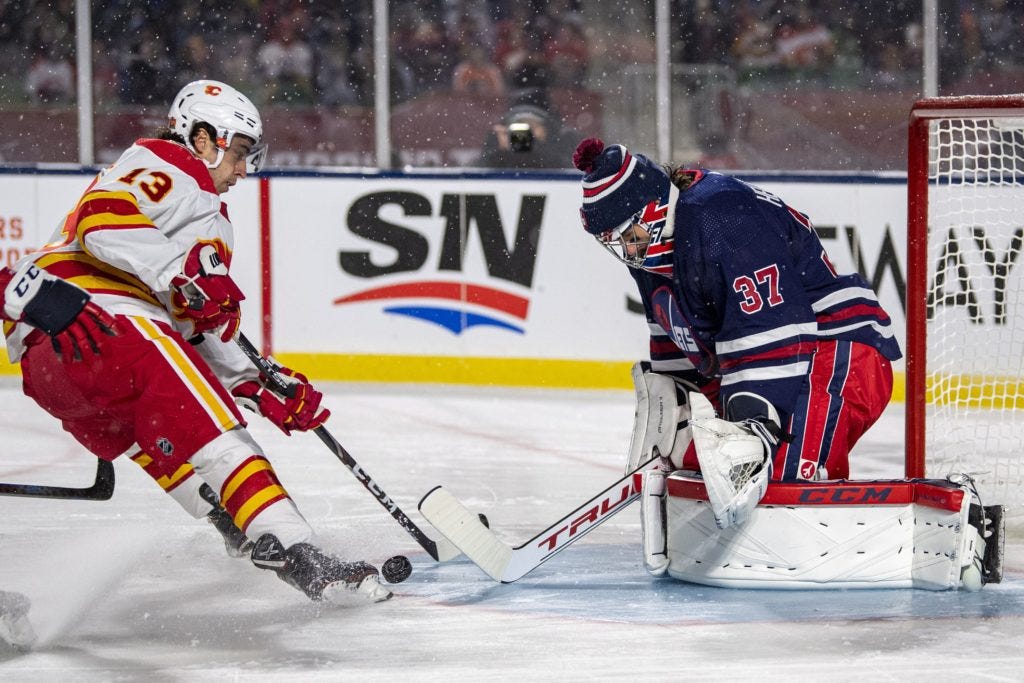 Heritage Classic:
Always fun watching an outdoor game! This year's Heritage Classic was quite the goalie battle between Calgary Flames Goaltender, David Rittich, and Winnipeg Jets goaltender Connor Hellebuyck. The eventual winner Hellebuyck had an outstanding 29 saves on 30 shots which gave him a .967 save percentage. David Rittich, on the other hand, did everything he could to pull out the win, turning aside 43 of 45 shots for a .956 save percentage. The game ended on a 2-0 chance in overtime that Rittich had almost no chance on.
Struggling Goalies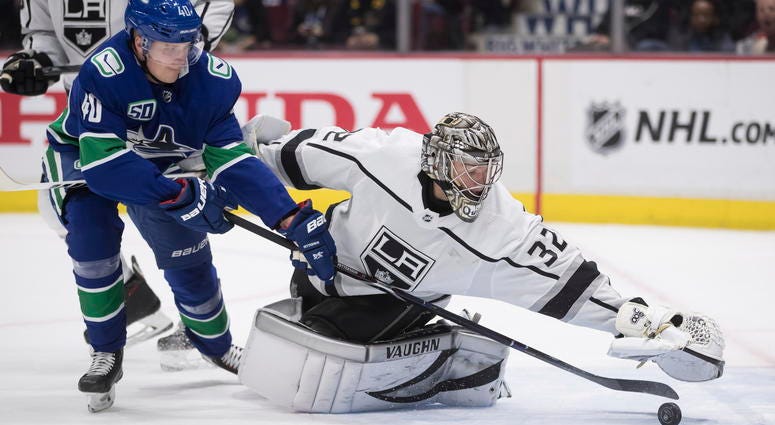 All the way at the bottom of the list at 56th place is Corey Schneider who has 0 wins so far this season and a .847 save percentage and a 4.71 GAA. Some other notable goalies at the bottom of the standings are Johnathan Quick, Carter Hart, Sergei Bobrovsky, and Braden Holtby (who is the highest of this group at 43rd).
Most of the goalies who are in the middle of the pack should pan out once the season gets in a few months of games and they get a larger sample size for the season but as of now, a lot of top name goalies are in the middle of the pack early on. Can't wait to see where the season goes!
This article was originally published on November 4, 2019, and has been updated with new information.