When purchasing a new pair of goalie skates, you might look at the website and wonder what the best pair will be for you. Everyone has a different foot shape and personal preferences on what they like in a skate and True does their best to help create the perfect skate for you. I wanted to share my personal experiences through the ordering process, share a bit of info about True skates and then share my personal thoughts on the True Two-Piece goalie skates.
True goalie skates are widely popular at the professional level and shows just how effective these skates are for all levels of goaltender's. In this years NHL playoffs, 12 out of 16 starting goaltender's either have a full True skate in either the one or two-piece options while the others use the boot with a separate brand cowling. Some examples of the goalies who used True skates in the Stanley Cup Playoffs are Tuukka Rask, Jordan Binnington, Matt Murray and Sergei Bobrovsky.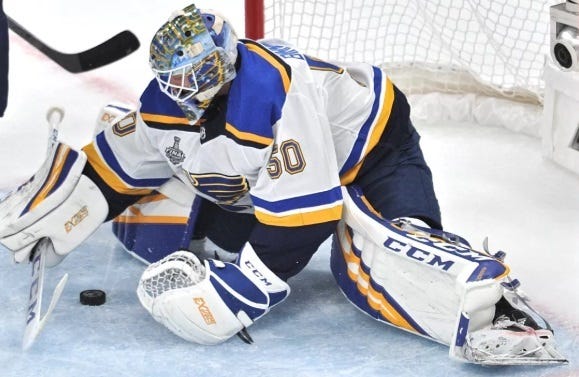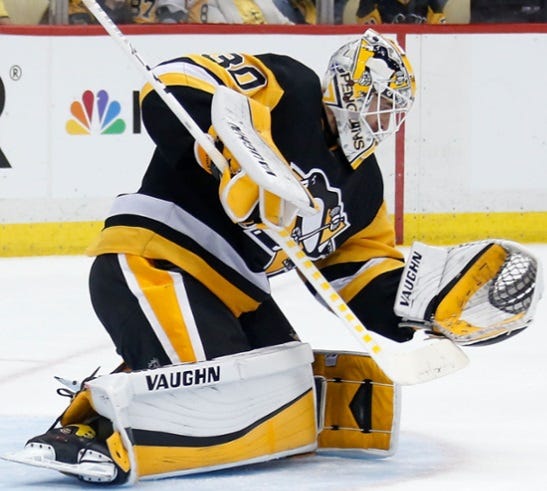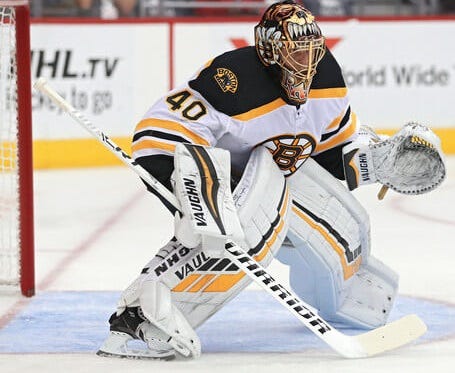 Personally, I transitioned from a True Two-Piece pro return skate with a Bauer cowling to the fully custom Two-Piece True skate. Part of my decision to get a custom skate was due to some foot pains I was having during and after skating because of my foot shape. I decided it was time to invest in a skate I could have for a long time and be comfortable for the next couple of years.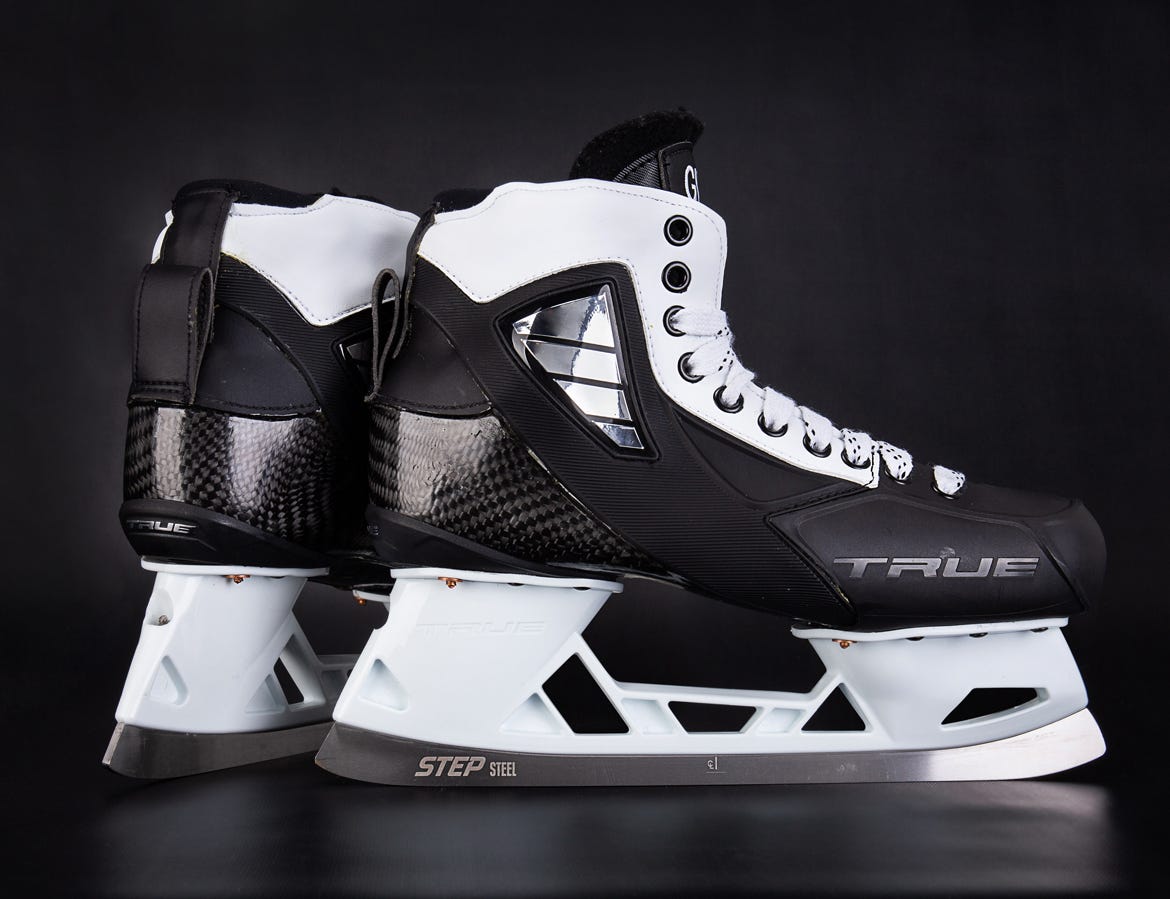 Starting off the custom process, I walked in to the local MonkeySports store and asked an employee for a True foot scan. They then brought out a small plastic square that I placed my bare foot on and they began scanning my foot. After a couple minutes of scanning each foot, I was given an order sheet which asks for general info along with your previous skate brand and size, holder brand and size, running shoe size, and a section where you can write any of your current persistent skate issues. After that comes your choice in side panel colors, extra side protection, tongue, embroidery for the tongue, and any other request can be written down.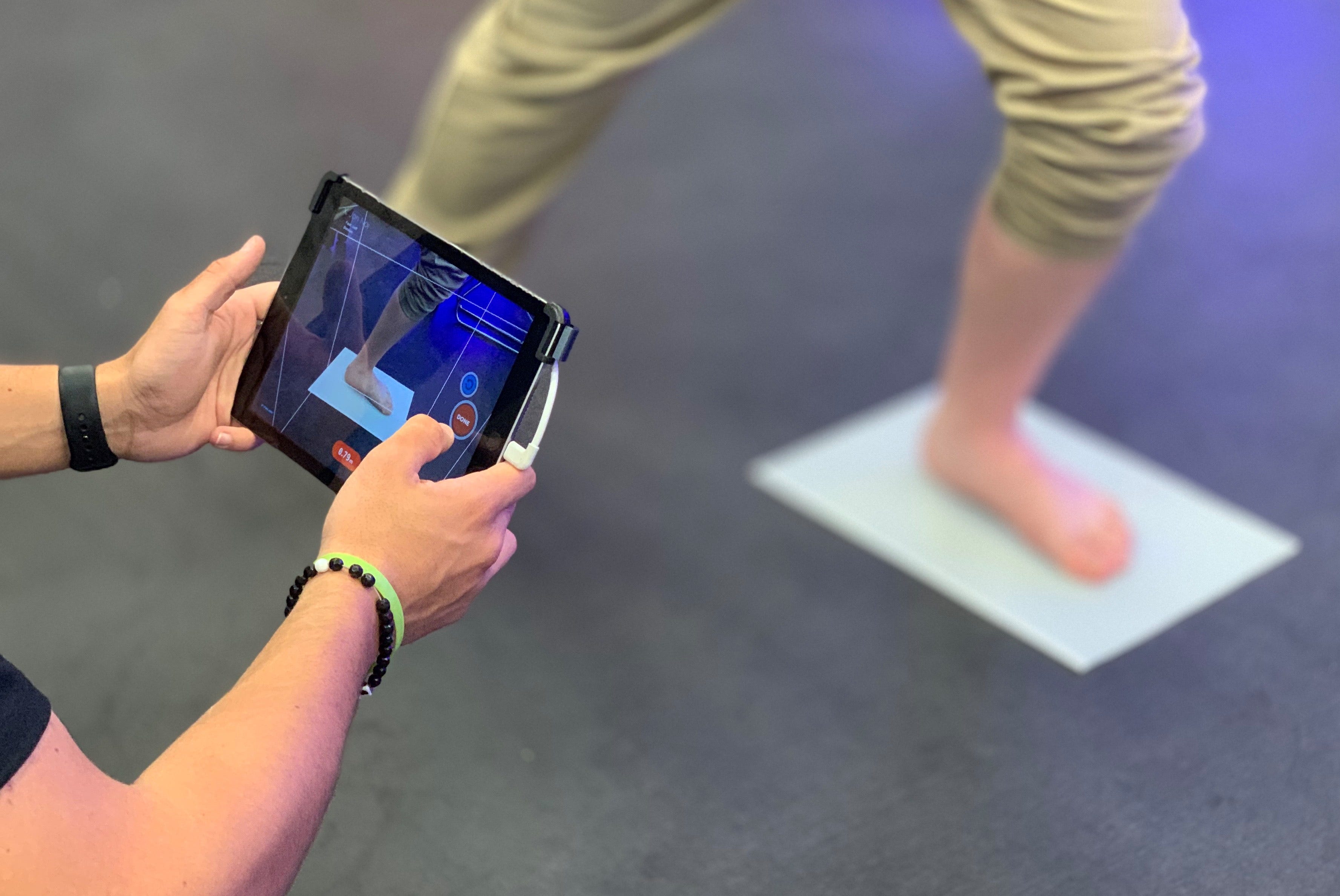 I ended up going with a standard two-piece skate build by not changing any of the standard options on the build itself and also going with a standard skate tongue. Most noticeably, I changed the side panel to white and added the "GVE" embroidery for my first, middle and last name like most others do. I put under the skate issues section that I personally had arch pain in the other skates I used previously and also mentioned I am flat footed. That just about wrapped up my ordering process and left me to just wait for my skates to arrive.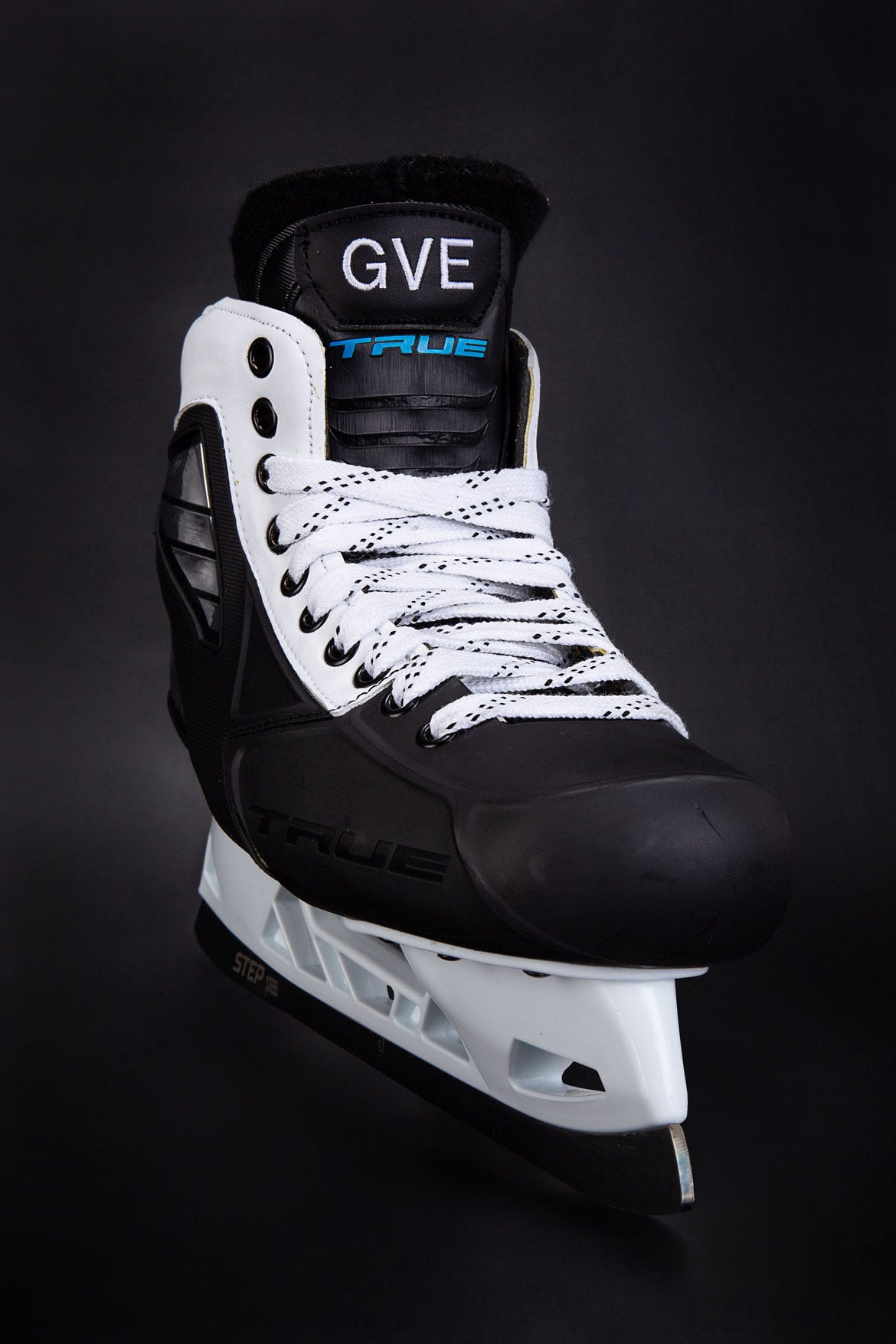 After a little less than a month of waiting, my skates arrived and I was immediately able to get them heat molded throughout the span of an hour from the time I arrived at the MonkeySports store to the time I was leaving with my skates molded and sharpened. My first impressions with this skate were exactly what I dreamed it would be in terms of feel and control. The skate felt more comfortable than a lot of shoes I wear and made me feel like I had more control over the skate than ever before. On the ice, I was able to get more consistent butterfly pushes and recovering easier than ever before.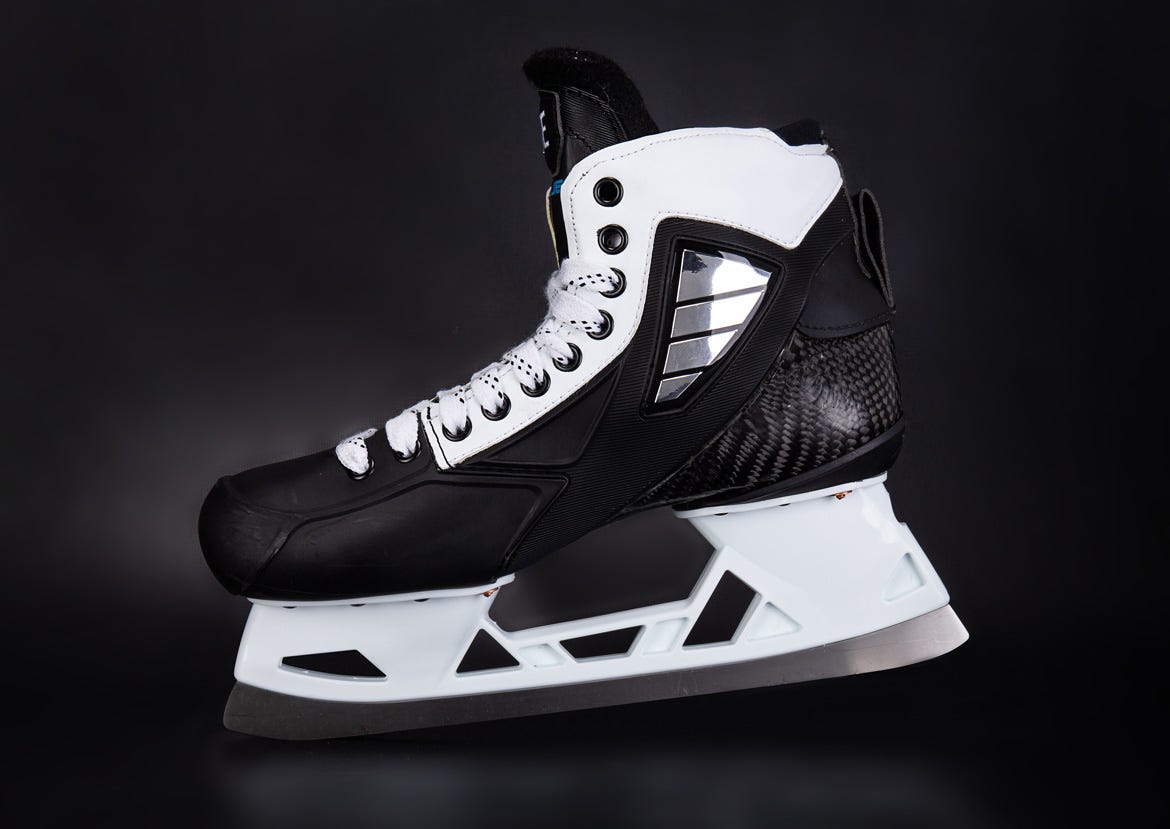 If you have ever considered getting a custom pair of True skates but don't quite know if it is worth the money, I can assure you that going with this skate will make you feel much more confident in your abilities and save you the possible pain from a stock skate build during and after use.
To get your very own True custom scan order, visit one of our Seven MonkeySports locations and our employees will help you get the skates that you need. You can also shop here to get a stock pair of both the One and Two-Piece skates!
This article was originally published on June 28, 2019, and has been updated with new information.