2019 is bringing out tons of new technology to the goaltending world and CCM is pushing goaltending trends with the release of their much anticipated, JetSpeed FT2 goalie skate. Not only has CCM pushed the technology, but they have packaged the FT2 as the lightest goalie skate they have ever produced. For goaltenders, this lighter weight reduces fatigue throughout usage and promotes positive energy transfers out on the ice.
LiteFrame 360 EVO Technology: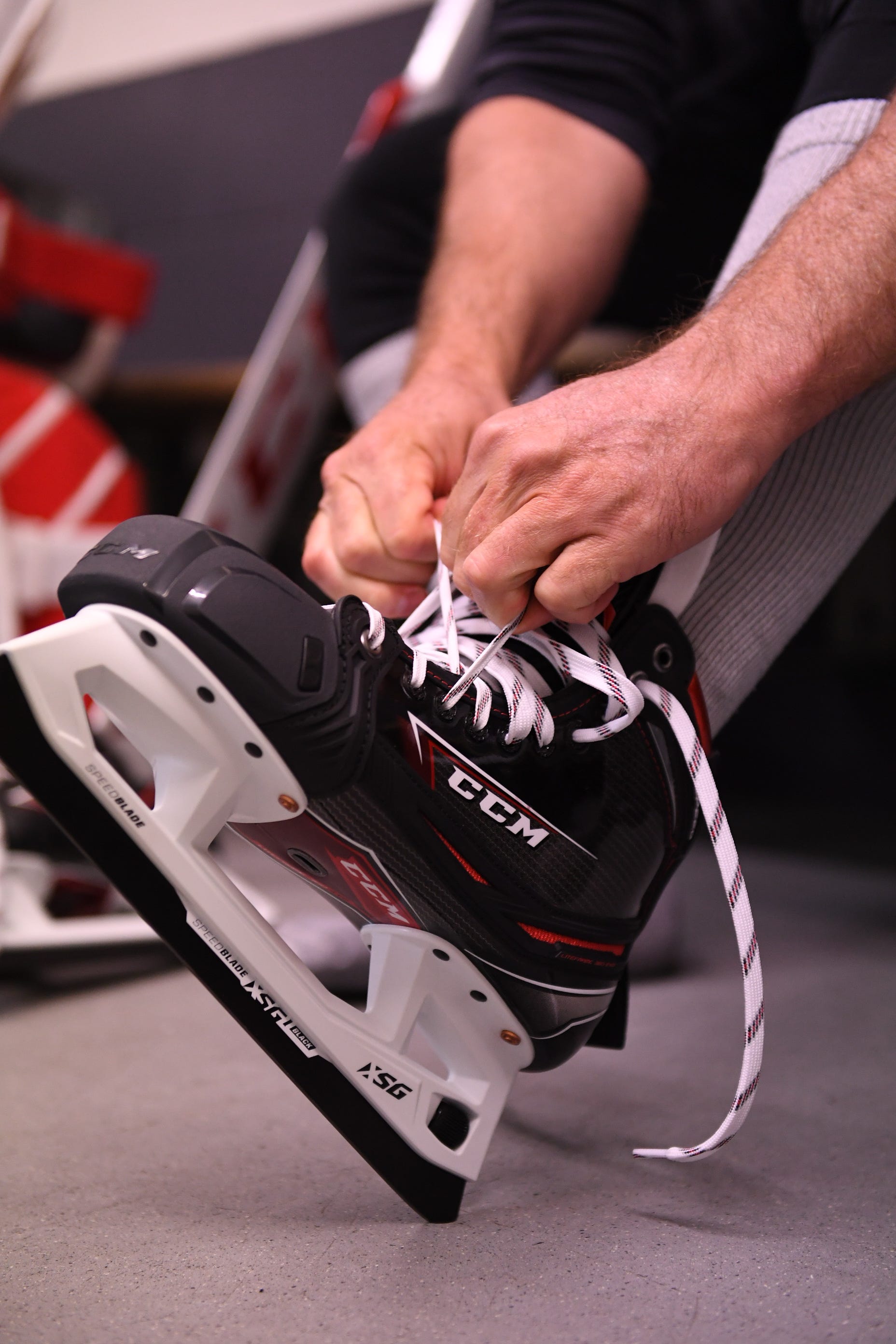 Starting off with the fit, CCM continues using their One-Piece Boot with LiteFrame 360 EVO technology to provide a snug fit and removing any negative space between the boot and the goalies foot. No outsole, no extra stitching and no glues were put in the high-energy transfer zones. This true One-Piece boot design is designed for pure performance and explosive movements.
SpeedBlade XSG Holder: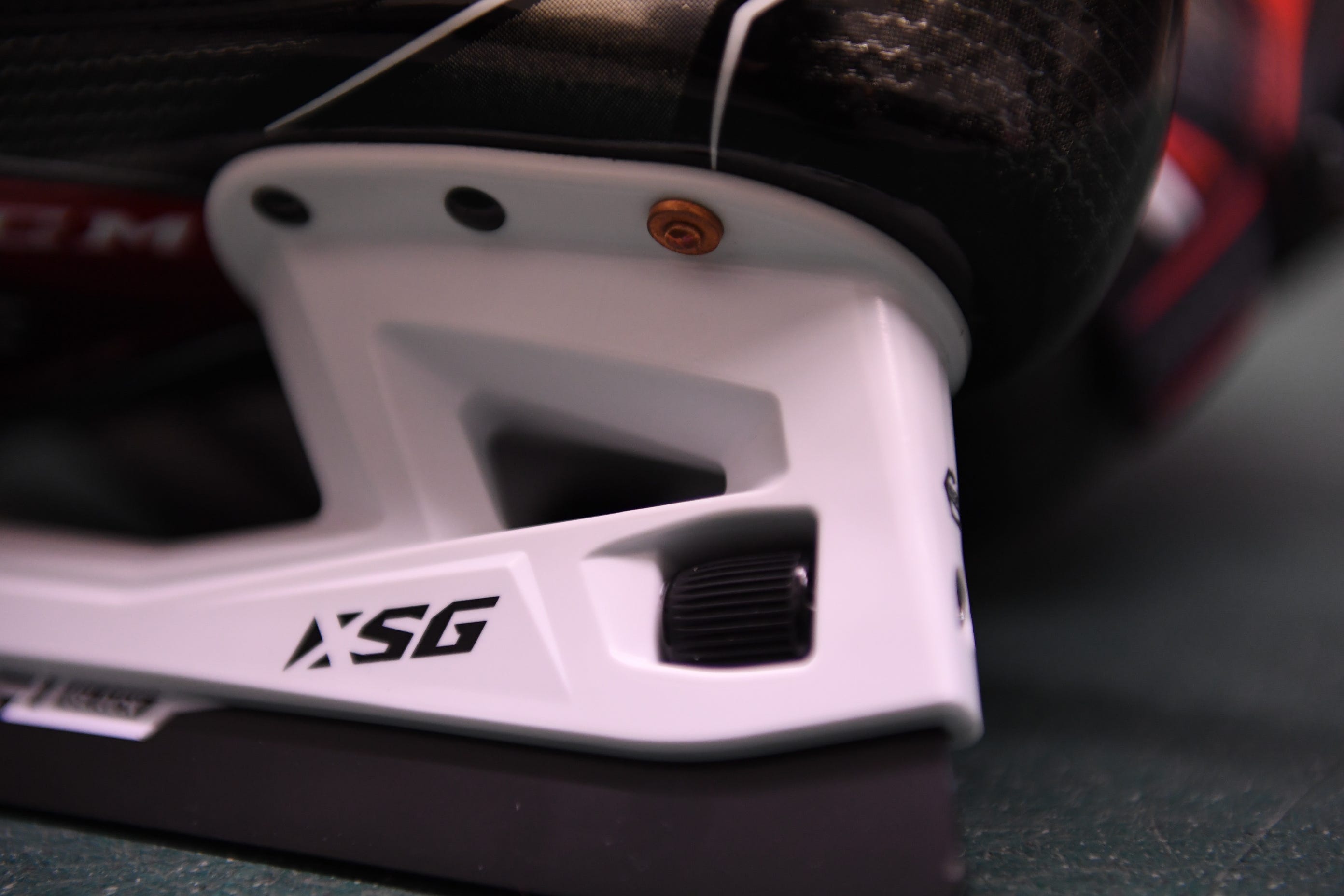 Yes, these are goalie skates. Yes, there is a newly redesigned holder made for today's goaltender. CCM's Speedblade XSG Holder has a quick release system which allows for goaltenders to change their steel on the fly, reduce overall weight and increase attack angle. Overall, a 60% weight reduction has been done throughout the boot and cowling, but protection has not been sacrificed.
Asymmetric Flex Stance Contour: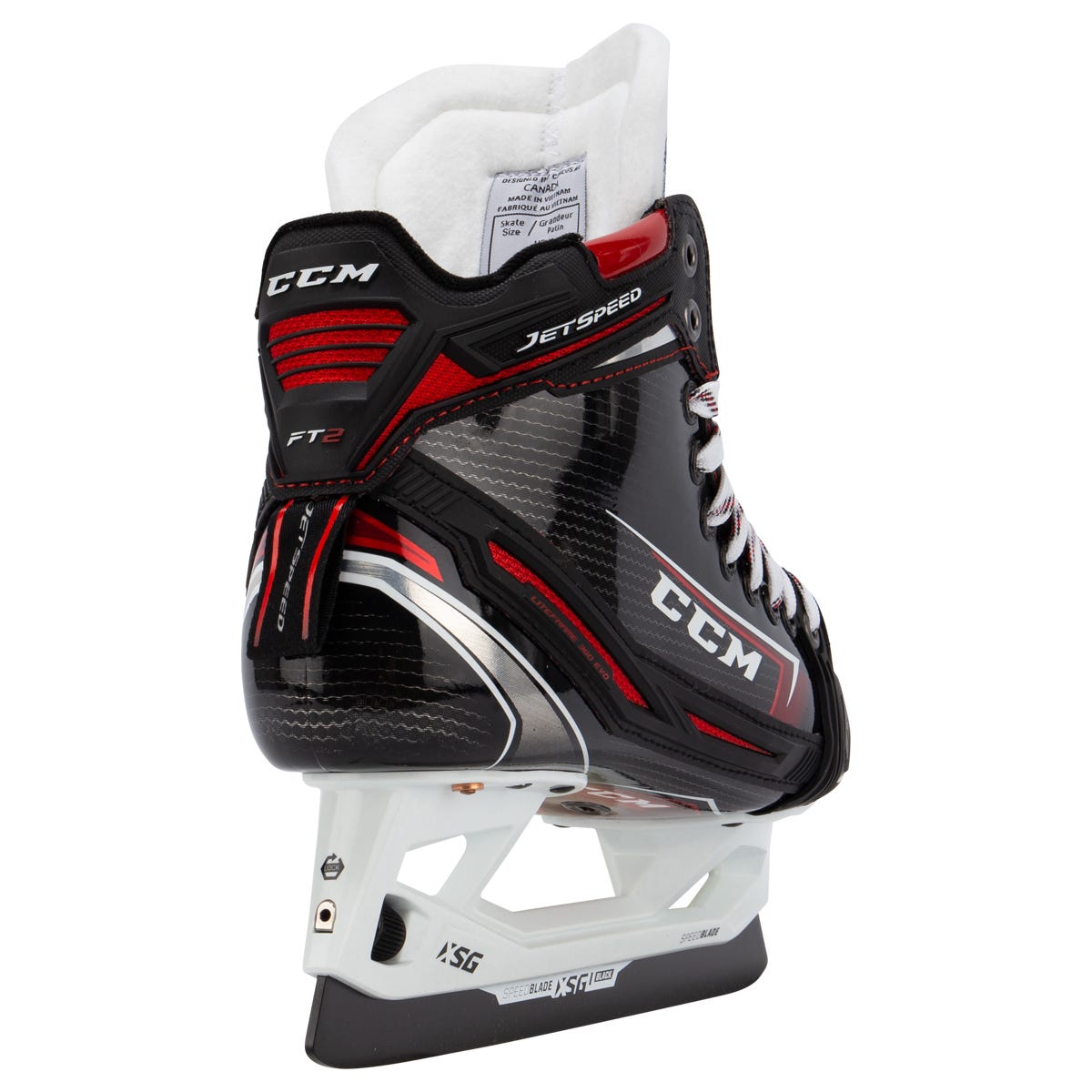 Aiding in a goaltender specific style, the FT2 goalie skate has an asymmetrical design at the top of the heel for explosive movements. On the front of the heel, the boot collar is shaped, molded and lowered towards the back of the heel so the goalie can get in to an aggressive stance without the negative pressure on the sides of your foot. This design on the JetSpeed FT2 provides the proper support for goaltenders to hold their edges and stay in their sense until the second they need to make saves.
Final Thoughts:
CCM's JetSpeed FT2 goalie skates are continuing to push the trend in goaltending technology and we think the FT2 skate must be looked at when looking for new goalie skates. These FT2 skates provide today's goaltender with a pure performance based skates with removable steel, super lightweight and specific designs to help you make key saves. Check out GoalieMonkey.com in the next few weeks for their Spring release!
This article was originally published on February 15, 2019, and has been updated with new information.